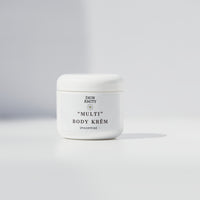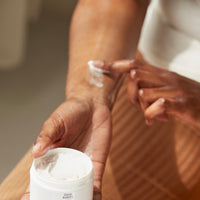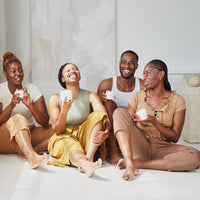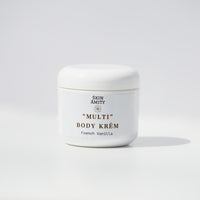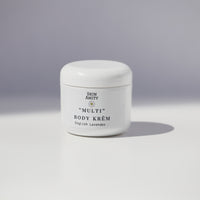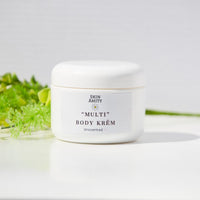 118.2 ml / 4 oz
The true definition of "a little goes a long way". Natural home-made butter to lotion feel with key ingredients such as Mango Butter, Aloe Butter, Shea Butter and Turmeric Butter created with an ultra lightweight feel in mind.

Our hydrating, non-sticky butter to lotion helps to nourish the skin while promoting healing and comfortability to the body. May also use in the hair as a last step to lock-in hydration.
The "Multi" Body Krēm targets dullness, scarring, hydration, inflammation, provides antioxidant support and evens skin tone. Great for all skin types: dry, combination, oily, sensitive (use unscented if allergic to fragrances) with the exception of hypersensitive skin types and other underlying skin conditions to natural butters.
Use:
On freshly cleansed skin after shower/bath

Apply a generous amount onto the body

Massage in until fully absorbed 
Hand whipped with: Shea Butter, Vitamin E Oil, Mango Butter, Turmeric Butter, Aloe Butter, Sweet Almond Oil, Arrowroot Powder, Cream Base, Emulsifying Wax, Dried Chamomile. 

THIS PRODUCT MAY CONTAIN NUTS (patch test a small area on skin before full application).