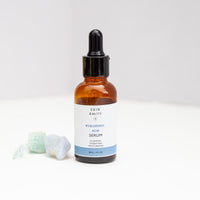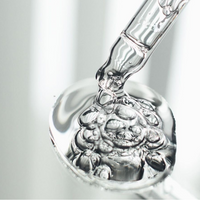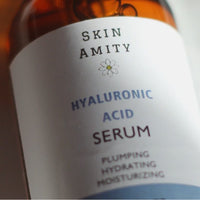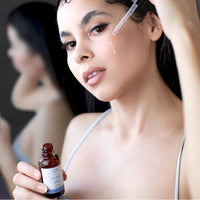 30 ML / 1 OZ
Plumping. Hydrating. Moisturizing. Is what is captured in our classic Hyaluronic Acid Serum. Specially made for dryer/dehydrated skin types that are looking for below-surface hydration, plumping and repair. Hyaluronic is known to cushion the skin which helps to promote elasticity, a bouncy smoother appearance in texture/tone and to enhance water density. Hyaluronic is known to hold more than 1000 x it's weight in water which has been proven retain a super hydrated appearance without causing any excessive oiliness. It is to be applied after cleansing/ toning, before heavier moisturizers/oils. Suitable for ALL skin types (even oiler skin types since oily is usually an indication of dehydrated skin, which this serum will help to balance).
Use:
Apply AM/PM after cleansing/toning

Apply several drops to the skin, gently massage until absorption.

Combine with your favourite moisturizer to enhance benefits and to seal it in
Ingredients:
Aqua, Butylene Glycol, Glycerin, Propanediol, Glyceryl Polyacrylate, Copolymaer, Panthenol B-Glucan, Sodium Hyaluronate, Bis(hydroxymethyl)imidazole Alkyl Urea/lodopropynyl Alchol Butyl Carbamate.